Student Involvement
Main Content
Many parents wonder when their student should become involved on campus or wonder if being involved hurts their academics. Ask almost any upperclassman what they wish they would have done early in their college career and almost all will say they wish they would have gotten involved. Below are reasons why your student should be involved:
Academics: This must be the student's No. 1 priority. Students who are involved have higher grades.  Student involvement in academically purposeful activities were positively related to academic outcomes; specifically, as represented by first year‐student grades and persistence through the second year of college (Kuh, Cruce, Shoup, & Kinzie, 2008). 
Mentoring: Students have an opportunity to interact with faculty and staff who advise the student organization. This advisement and the involvement of upperclassman can provide great guidance for your student. Through these relationships, the student feels more comfortable asking questions. These relationships also create a sense of belonging.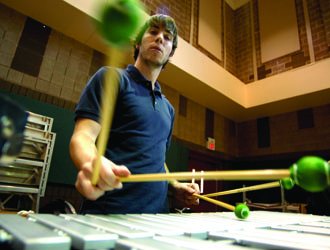 Graduation & Retention Rates: Students who are involved have higher graduate and retention rates.  Student involvement has a positive impact on development and learning, leading to increased satisfaction with the college experience and improved retention rates (Astin, 1984); SIU data supports this as well. 
Time Management Skills: After 15 (+/-) hours per week in the classroom and another 30 hours of studying, the student needs to find productive use of their free time. Being involved in a Registered Student Organization, student work and/or research will help build strong time management skills, which employers want. 
Leadership Skills: Being involved provides many leadership opportunities. Having the opportunity to lead a group toward a common goal is leadership. This goal can be a program, service or research project, group trip, etc.  Many organizations also offer numerous leadership conferences locally, regionally and nationally. 
Confrontation Skills: Being a leader means your student will eventually have to confront others over something. Having to deal with people who disagree with you in a positive way is a trait of a strong leader. This helps develops character and can strengthen one's values. 
Networking Skills: Meeting faculty, staff and fellow students is a good thing. Walking across campus and seeing people who know your name is a great thing. The network your student creates will help open doors in the future. 
Résumé Builder: Developing time management, leadership and confrontation skills will enhance your student's résumé. Through the mentoring by faculty and staff, your student will have a strong list of references and reference letters attesting their skills. 
Fun: Being involved makes the college experience more fun. Their experience become lifelong memories, and their friendships last a lifetime. 
Here's how your student can get involved
Ask: What are other students doing on campus? Ask their favorite instructor. Ask their Resident Assistant.
Involvement Fair: On the first Thursday of classes from 5 to 7 p.m. in the Student Center is the Involvement Fair. More than 180 Registered Student Organizations and about 15 community organizations seeking volunteers will be in attendance. 
Visit GetInvolved.siu.edu:  Check out the Student Involvement department's webpage and click on the "Search for RSOs" link on the left. You can search by a keyword (such as athletics, religion, political science, dance, service, horses, etc.) or a specific RSO name. The RSO's advisor and officer contact information is listed. 
Fraternity & Sorority Recruitment & Informationals: Greek life provides a great way to be involved.  SIU's 33 fraternities and sororities provide a great way to develop one's leadership, time management, and networking skills.  This is not "Animal House." Our Greeks focus heavily on academics (GPAs are above all SIU average) and service (do nearly 50 percent of service on campus). Most of the groups are actively recruiting new members early each semester, however some only recruit once a year. Make sure your student finds a group that matches their values and will improve them as a student. More information can be found at Fraternity & Sorority Life's webpage.
Attend Saluki Start Up & Weeks of Welcome events: Many RSOs will be actively involved and attending these events. This is a great way to make new friends and feel more comfortable in the student's new environment. 
SIU has everything your student needs to be successful. Being involved will increase the chances of their success.